SQL Server 2016 Has Been Released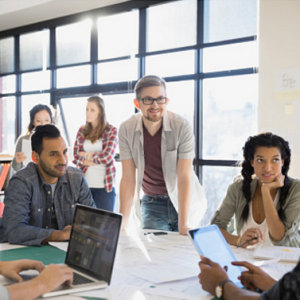 June 1, 2016 SQL Server Team announced the general availability of SQL Server 2016, the world's fastest and most price-performant database for HTAP (Hybrid Transactional and Analytical Processing) with updateable, in-memory columnstores and advanced analytics through deep integration with R Services. Software applications can now deploy sophisticated analytics and machine learning models in the database resulting in 100x or more speedup in time to insight, compared to deployments of such models outside of the database.

Build mission-critical applications for online transaction processing (OLTP) with breakthrough scalability, in-memory performance, and high availability.
Protect data at rest and in motion with new Always Encrypted. SQL Server with is the least vulnerable database for six years running in the NIST vulnerabilities database.
Transform data into actionable insights. Deliver insights on any device—online or offline—at one-fifth the cost of other business intelligence (BI) solutions.
Analyze operational data using R Services, in real time and at scale, directly within SQL Server database—without moving the data for analysis.
Whether data is in your datacenter, private cloud, or Microsoft Azure, get a consistent experience across server and database as a service.
A new platform for intelligent applications
The integration of advanced analytics into a transactional database is revolutionary. Today a majority of advanced analytic applications use a primitive approach of moving data from databases into the application tier to derive intelligence. This approach incurs high latency because of data movement, doesn't scale as data volumes grow and burdens the application tier with the task of managing and maintaining analytical models. And deep analytics on real-time transactions are next to impossible without a lot of heavy lifting.
SQL Server 2016 simplifies analytics in the way databases simplified enterprise data management, by moving analytics close to where the data is managed instead of the other way around. It introduces a new paradigm where all joins, aggregations and machine learning are performed securely within the database itself without moving the data out, thereby enabling analytics on real-time transactions with great speed and parallelism. As a result, analytical applications can now be far simpler and need only query the database for analytic results. Updating machine learning models, deploying new models, and monitoring their performance can now be done in the database without recompiling and redeploying applications. Furthermore, the database can serve as a central server for the enterprise's analytical models and multiple intelligent applications can leverage the same models. It is a profound simplification in how mission critical intelligent applications can be built and managed in the enterprise.
A good example of how their  customers are benefiting from the new model comes from PROS Holdings, Inc., a revenue and profit realization company that helps B2B and B2C customers achieve their business goals through data science. PROS Holdings uses SQL Server 2016's superior performance and built-in R Service to deliver advanced analytics more than 100x faster than before, resulting in higher profits for their customers. Royce Kallesen, senior director of science and research at PROS says, "Microsoft R's parallelization and enhanced memory management on the server integrated with SQL Server provides dramatically faster results on a common platform with built-in security."
Eliminating the need to move data out of the database for analytics dramatically reduces the latency for insights. For example, Microsoft Dynamics AX, a cloud-scale online ERP offering, gains real-time insights by using a non-clustered columnstore index on their transactional tables to reduce aggregation latency from hours to seconds.
SQL Server 2016 comes with several features and tools to support cross-platform analytics. Polybase allows you to run queries on external data in Hadoop or Azure blob storage. It can push computation to Hadoop where appropriate, so that your analytical application can join and integrate data from big data stores with the data in the relational store. Microsoft R Services, which is integrated with SQL Server also runs on multiple Hadoop distributions and is also integrated with Azure HDInsight + Spark, enabling both choice and standardization in developing analytics code. And finally, R Tools for Visual Studio allows the ease of use of the modern Visual Studio IDE for developing analytical code in R.
Benchmark leadership through efficient use of modern hardware
SQL Server 2016 has ground-breaking performance optimizations and efficiencies, leading to new levels of performance and scale. Modern servers can support a large number of cores with sophisticated vector instructions, can hold terabytes of memory, and provide very high I/O bandwidth with local flash storage. Optimizing for the concurrency and parallelism inherent within such servers can provide dramatic speedups at scale, and often outperform large distributed databases.
For example, Microsoft recently collaborated with Intel to demonstrate stunning performance on a massive 100TB data warehouse using just a single server with four Intel Xeon E7 processors and SQL Server 2016. The system was able to load a complex schema derived from TPC-H at1.6TB/hour, and it took just 5.3 seconds to run a complex query (the minimum cost supplier query) on the entire 100TB database. The system also demonstrated incredible concurrent query performance, where running all queries concurrently took less time than running them back-to-back, as illustrated in the chart below. This is a feat of scale, performance and efficiency that no other database has achieved to date.
However, who offer the best SQL Server 2016 hosting which could avoid all the possible compatible issues? After reviewing over 30 top SQL Server 2016 host, we would like to recommend following three hosting providers as your best choice for their rich features, prompted customer support, high reliability and affordable price.
Cheap SQL Server 2016 Hosting Recommendation
ASPHostPortal Windows Hosting is 100% Compatible with SQL Server 2016
As a technology focused web host, ASPHostPortal's web hosting packages are designed to support popular web development technologies. Windows and SQL Server 2016 hosting are at the core of their business practice. ASPHostPortal has over 10 years combined experience in .NET, PHP, Network Administration, System Integration and related technologies to support mission critical hosting for applications built on these platforms.
ASPHostPortal is Microsoft No #1 Hosting Partner
ASPHostPortal.com is Microsoft No #1 Recommended Windows and ASP.NET Spotlight Hosting Partner in United States. Microsoft presents this award to ASPHostPortal.com for ability to support the latest Microsoft and ASP.NET technology, such as: SQL Server 2016, WebMatrix, WebDeploy, Visual Studio 2012, ASP.NET 4.5, ASP.NET MVC 4.0, Silverlight 5 and Visual Studio Lightswitch.
ASPHostPortal ASP.NET Hosting is Affordable
With regard to the Windows hosting packages, ASPHostPortal.com releases eight plans called Host Intro, Host One until Host Seven at the prices of $1.00/mo, $5.00/mo until $70.00/mo. Three billing cycles with different prices are available. For instance, the prices of the primary plan are rated at $5.00/mo for 3-year term, $6.00/mo for 1-year term and $8.00/mo for 3-month term.
ASPHostPortal ASP.NET Hosting Speed and Uptime
ASPHostPortal reaches its 100% guarantee perfectly reaching its uptime guarantee. The success of ASPHostPortal results from its world-class data centers, latest technologies and many engineers' commitments.
ASPHostPortal has multiple data centers in (US (Washington & Seattle), Netherlands (Amsterdam), Singapore, Hong Kong, United Kingdom (London), Australia (Melbourne), France (Paris), Germany (Frankfurt), Italy (Milan), India (Chennai), Canada (Toronto), Brazil (Sao Paulo)).You can be rest assured that your websites or dedicated servers are secured, managed and monitored in a state-of-the-art facility, and as a customer you have access to their engineers and the most reliable support team.
Unlimited SQL Server 2016 Hosting Recommendation
HostForLIFEASP.NET Offers Unlimited ASP.NET Hosting That Support SQL Server 2016
As one of the European SQL Server 2016 hosting providers, HostForLIFEASP.NET guarantees 99.9% uptime and quick loading speed. From € 3.00/month , HostForLIFEASP.NET provides you with unlimited disk space, unlimited domains, unlimited bandwidth,etc, for your website hosting needs. Not only that, they also offer 4 MSSQL, each of which has a large space which is 1000 MB per database. Likewise with MySQL, each 1000 MB to 4 MySQL. There was also unlimited email accounts, each of which is given space of 1000 MB.
HostForLIFEASP.NET is The Best Netherlands SQL Server 2016 Hosting
HostForLIFEASP.NET claims to be the fastest growing Windows and ASP.NET Hosting provider in European continent. With the servers located in Amsterdam (The Netherlands), HostForLIFEASP.NET caters its clients with the newest servers on Dual Xeon Processor, minimum 8 GB RAM, and the fastest 1000 Mbps connection line. All the servers are equipped with the latest Windows Server 2012 R2, SQL Server 2014, ASP.NET 4.5.1, ASP.NET MVC 5.0, Silverlight 5, WebMatrix and Visual Studio Lightswitch. Security, reliability, and performance are at the core of their hosting operations to ensure each site and/or application hosted on their servers is highly secured and performs at optimum level.  As one of the European ASP.NET hosting providers, HostForLIFEASP.NET guarantees 99.9% uptime and quick loading speed. From € 3.00/month , HostForLIFEASP.NET provides you with unlimited disk space, unlimited domains, unlimited bandwidth,etc, for your website hosting needs.
HostForLIFEASP.NET Has Great Support Team
Users on HostForLIFEASP.NET hosting are entitled to a 30 days money back guarantee in case the customer is not satisfied with the services offered. There are no hidden charges associated with their products, so far, or the price you see is the price you pay. They provide quality 24x7x365 technical support via email, helpdesk, and knowledgebase. On top of that customers get unlimited transfer, websites and unlimited space.
HostForLIFEASP.NET is Microsoft No #1 European Hosting Partner
HostForLIFEASP.NET is Microsoft No #1 Recommended Windows and ASP.NET Hosting in European Continent. Their service is ranked the highest top #1 spot in several European countries, such as: Germany, Italy, Netherlands, France, Belgium, United Kingdom, Sweden, Finland, Switzerland and many top European countries.
Reliable India SQL Server 2016 Hosting Recommendation
WindowsASPNETHosting.IN is The Best India SQL Server 2016 Hosting
WindowsASPNETHosting.IN, one of the best SQL Server 2016 hosting provider in India. WindowsASPNETHosting.IN is an innovative web hosting brand which is tapped by a group of experienced developers. It has been devoting itself to providing unbeatable SQL Server 2016 hosting solutions for more than 10,000 websites all over the world, and enjoys high reputation from webmasters ranging from freelancers and small businesses to corporations and enterprises.
WindowsASPNETHosting.in Offers Uptime Guarantee
As the most reliable web hosting company, WindowsASPNETHosting.in guarantees at least 99.9% uptime, meaning that customers' websites can be accessible at any time on the web. This is because the company uses 100% factory built and tested DELL servers, featuring SSD, RAID 5, 2x AMD Opteron 4226, and 32GB of RAM to maximize uptime to the largest extent.
Besides, WindowsASPNETHosting.in leverages the power of world-class data center to place these quality and robust web servers. The data center is rent from NWT – the largest IDC in India, featuring UPS for unceasing and stable power supply, advanced cooling system for climate control, DDoS response to avoid malicious attack, tier 3 telecom provider to shorten the network path, firewall to block unnecessary ports, and 24/7 monitoring to ensure all the facilities are working properly.
WindowsASPNETHosting.in Has Expert Customer Service
As customer service is the most essential part in web hosting, WindowsASPNETHosting.in spares no effort to satisfy every customer. This company owns a team of passionate and professional technical staffs, who are accessible twenty-four hours one day and seven days one week, even deep at night. In view of the support way, WindowsASPNETHosting.in makes customers well-prepared with email ticket. It contains quantities of hosting related articles in the knowledgebase, which is placed right under the support section.
WindowsASPNETHosting.in is Microsoft No #1 India Hosting Partner
WindowsASPNETHosting.in is the India's #1 Windows hosting provider that offers the most reliable world class Windows hosting solutions for their customers. WindowsASPNETHosting.in provides high quality affordable India's Windows hosting services for personal and companies of all sizes. Host your website with an innovative, reliable, and a friendly India's Windows hosting company who cares about your business.