What's New in Drupal 10?
Drupal 10 introduces several new and improved features that make it an even more user-friendly platform whether you're an experienced developer or just starting with it. Some of the key features in Drupal 10 include: Claro and Olivero themes, CKEditor 5, JavaScript components, Theme Starterkit, and Symfony 6.
Claro Administration Theme
Claro is a new administration theme introduced in Drupal 10. It's designed to provide a modern and user-friendly interface for administering your Drupal website. Claro replaces the Seven administration theme, which was used in previous versions of Drupal.
Claro features a modern and sleek interface that provides a visually appealing and user-friendly experience for administrators, Moreover Claro has been designed with accessibility in mind, making it easier for users with disabilities to navigate and use the Drupal administration interface.
The design of the Claro administration theme has been aligned with the Olivero default theme, providing a consistent look and feel between the front-end and back-end of your Drupal website, that enable fast-loading performance, ensuring that the administration interface is quick and responsive, even on slower internet connections.
Olivero Default Theme
Olivero is a new default theme introduced in Drupal 10.
It's a modern, fully responsive, and accessible theme that provides a sleek and user-friendly interface for your Drupal website. The Olivero theme is designed to be a clean, fast-loading, and lightweight theme that provides a solid foundation for customizing your website.
Olivero has been designed to meet the highest standards of accessibility, making it easier for users with disabilities to navigate your website. It is fully responsive and provides an optimal viewing experience for users on desktops, laptops, tablets, and smartphones.
Improve Your Drupal App Speed by 300%
Cloudways offers you dedicated servers with SSD storage, custom performance, an optimized stack, and more for 300% faster load times.
Also, Olivero features a modern and sleek interface that is designed to be both user-friendly and visually appealing. The theme includes various design elements, including custom typography, color schemes, and more.
Theme Starterkit Tools
In Drupal 10, the Theme Starterkit is a new tool that provides a starting point for creating custom themes. It provides tools and templates that make it easier for developers and designers to create bespoke themes for Drupal websites.
It provides a set of customizable templates that can be used as a starting point for creating your own theme.
It supports Sass, a popular CSS preprocessor that does writing and maintaining CSS styles easier.
It has been designed with accessibility in mind, providing templates and tools that make it easier to create accessible and user-friendly themes.
Improved Multilingual Support
Drupal introduces the language type entity, which enables the creation of new languages and their management directly in the administrative interface.
It has improved language detection mechanisms, making it easier to determine the user's preferred language and deliver a personalized experience. This includes improving the translation management system, making it easier to translate content and manage translation workflows.
Also, it provides a more flexible and customizable language switcher for users to switch between multiple languages on your website. With these enhancements, Drupal 10 offers more robust yet flexible multilingual support for organizations to create and manage websites in multiple languages.
Advanced Security Features
Drupal had a strong focus on its security services that led to several enhanced security features, including improved password policies.
Drupal 10 enforces stronger password policies by default, requiring users to choose more secure passwords. Moreover, Drupal 10 provides better security for third-party modules, making identifying and addressing potential security vulnerabilities easier.
Like many other PHP frameworks, Drupal 10 provides regular security updates to address newly discovered vulnerabilities and keep websites secure.
Performance and Scalability
Drupal 10 has been designed to provide better performance and scalability, making it easier for organizations to create and maintain high-performance websites. Some of the key features of the improved performance and scalability in Drupal 10 include:
Improved caching mechanisms, which make it easier to cache content and speed up the website performance; this provides great support for high-traffic sites.
Efficient content delivery mechanisms that deliver content to users quickly and reliably.
Improve database performance and reduce the load on the database server, helping optimize the database layer.
Better Content Management
Drupal 10 provides a more flexible and user-friendly platform to create and maintain websites, streamlining the content creation and management process and enabling users to focus on delivering high-quality content to their users.
It offers intuitive content authoring experience for content editors to create and manage content. This includes improved tools for content migration to move content and stay up-to-date.
Drupal 10 also provides better tools integration for managing media, including images and videos. This includes an improved content preview mechanism, enabling users to preview content changes before publishing.
Powerful Editing Experience
CKEditor 5 brings several improvements to the editing experience, making it easier and more intuitive for users to create and manage content. Some key improvements in the editing experience include:
Improved WYSIWYG Editor Drupal 10 features a new WYSIWYG editor that provides a more modern and user-friendly interface for editing content. The editor is designed to be more intuitive, with improved toolbar options, a more responsive layout, and a simpler interface.
Better Inline Editing Drupal 10 introduces a new inline editing feature that allows users to edit content directly from the site's front end without navigating to the back end. This makes it easier and quicker for users to update content, improving the overall editing experience.
Enhanced Content Creation Drupal 10 features several improvements to the content creation experience, including improved tools for managing media, a new media library, and more intuitive forms for creating and editing content.
Enhanced Collaboration Features Drupal 10 introduces new collaboration features that allow multiple users to work on the same content simultaneously. This includes tracking changes, reviewing and approving content, and managing workflows.
Deprecations & Changes
In addition to the improved features, Drupal 10 has also introduced some deprecations and changes. The main ones include
Decoupled Menus
Decoupled Menus refer to a concept where the menu presentation layer is separated from the back-end management layer. This means that the menu data is stored and managed in Drupal but displayed on the front-end using a separate JavaScript framework such as React, Vue, or Angular.
This approach allows for greater flexibility and improved performance in the front-end menu presentation. To implement decoupled menus in Drupal 10, you will need to use a decoupled menu module or build a custom solution that integrates with Drupal's menu management API.
Removed Deprecated Code
Removed Deprecated Code refers to the process of removing old, unused code from the Drupal core that is no longer supported and could potentially cause compatibility issues with future updates.
The removal of deprecated code helps to improve the performance, stability, and security of Drupal, as well as make it easier for developers to maintain and update their sites.
In Drupal 10, deprecated code has been removed and replaced with updated, supported APIs and features, which can provide improved functionality and better performance.
Additionally, this helps maintain compatibility with modern web development practices, making Drupal 10 a more robust and up-to-date platform for building websites.
Removed Core Modules
Some core modules have been removed in an effort to streamline the platform and improve the performance of Drupal 10.
The removed modules are either deprecated or have limited use cases, and their functionality can be replaced with other modules or custom code. Some of the removed modules in Drupal 10 include:
Overlay This module was used for displaying administrative pages in a modal window, but it has been replaced by more modern approaches, such as using the administrative toolbar or JavaScript libraries.
Workspaces This module provided a way to manage multiple website configurations, but it was not widely used and has been replaced by other solutions.
PHP Filter This module provided a way to embed PHP code within content, but it posed a security risk and has been replaced by other options, such as custom modules or third-party modules.
By removing these modules, Drupal 10 provides a more streamlined and focused platform that can be more easily maintained and updated while reducing the risk of security vulnerabilities.
However, who offer the best Drupal 10.0.0 hosting which could avoid all the possible compatible issues? After reviewing over 30 top Drupal 10.0.0 host, we would like to recommend following three hosting providers as your best choice for their rich features, prompted customer support, high reliability and affordable price.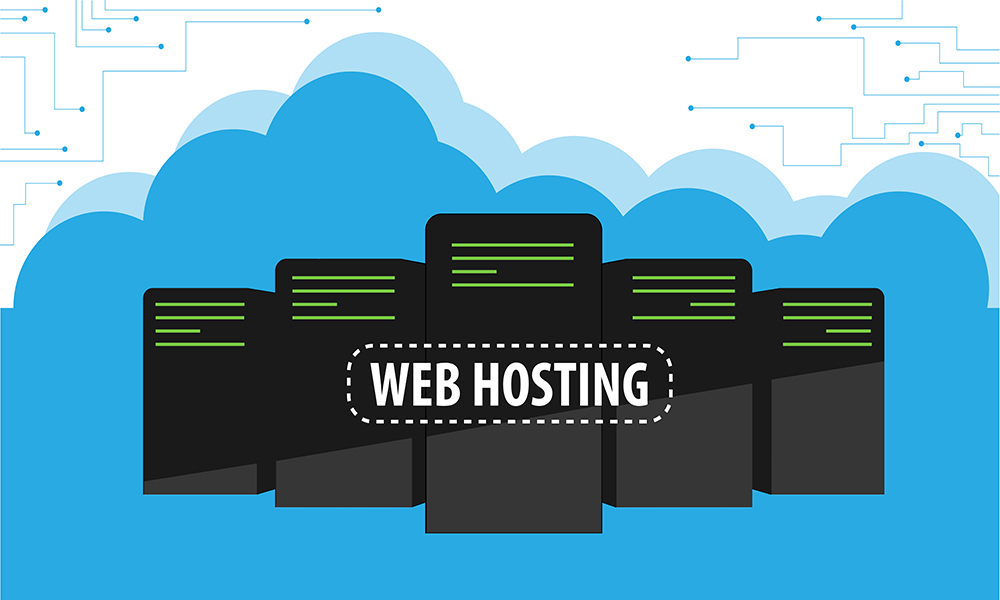 I've put together a step-by-step guide to share how I look for hosts and highlighted some of the hosts with the most attractive features — all in the name of helping you find a host you will love for a lifetime.
Know Which Type of Hosting You Need
Before you start looking for a hosting mate, take a moment to think about what you're looking to get out of your next relationship. Just like light sleepers probably shouldn't date people who snore, your needs will affect your compatibility with certain hosting providers and services.
A personal portfolio website doesn't need a dedicated server, just like a high-traffic, a high-volume online store shouldn't cut corners with the cheapest shared hosting plan.
Determine What Type of Site You're Building
Just as how the amount of expected traffic or server load affects which type of hosting plan you'll want to find, your type of website will determine which features are most important to have. Some hosting providers, for example, promote eCommerce functionality while others concentrate on blogging and search engine optimization.
Understand Which and How Many Resources You Require
New web hosting customers naturally flock to the providers and plans that offer the most features for the fewest dollars. Instead of just seeking out the most attractive partner, however, you can find greater hosting happiness by looking for a service that is compatible with your specific needs. Businesses might prioritize email functionality over storage, for example, while a developer might prefer high bandwidth rates and stringent security.
The technical features of web hosting might be confusing to beginners, and hosts sometimes use confusing lingo to market their services. You don't need to be wary of mythical plans offering unlimited storage, bandwidth, and email accounts, but you should understand the various hosting components and limitations providers might impose.
Understand How Web Hosting Pricing Works
We know, the price usually reigns supreme when shopping for a new web host. I've even been sucked into the low-cost hosting scavenger hunt. While your costs should definitely factor into your decision, don't sacrifice support and performance.
Also, don't forget to budget for services such as domain name registration and any themes or plugins you might need to add. Hosting itself can cost as little as a few bucks per month, and most providers will give you a discount for signing up for a year or longer.
Think Ahead: Choose a Host With Which You Can Grow
Don't be afraid to daydream about the bright, busy futures of your websites. Some of the more budget-driven web hosts concentrate solely on shared hosting, meaning you'll have to part ways and take your chances out in the hosting dating pool when you're ready to move forward with VPS or dedicated services.
Cheap and Reliable Drupal 10.0.0 Hosting Provider
ASPHostPortal Windows Hosting is 100% Compatible with Drupal 10.0.0
As a technology-focused web host, ASPHostPortal's web hosting packages are designed to support popular web development technologies. Windows and Drupal 10.0.0 hosting are at the core of their business practice. ASPHostPortal has over 10 years of combined experience in .NET, PHP, Network Administration, System Integration and related technologies to support mission-critical hosting for applications built on these platforms.
ASPHostPortal is Microsoft No #1 Hosting Partner
ASPHostPortal.com is Microsoft No #1 Recommended Windows and ASP.NET Spotlight Hosting Partner in the United States. Microsoft presents this award to ASPHostPortal.com for the ability to support the latest Microsoft and ASP.NET technology, such as WebMatrix, WebDeploy, Visual Studio 2015, ASP.NET 5, ASP.NET MVC 6, Silverlight 6 and Visual Studio Lightswitch.
ASPHostPortal Drupal 10.0.0 Hosting is Affordable
With regard to the Windows hosting packages, ASPHostPortal.com releases eight plans called Host Intro, Host One until Host Seven at the prices of $1.00/mo, $5.00/mo until $70.00/mo. Three billing cycles with different prices are available. For instance, the prices of the primary plan are rated at $5.00/mo for a 3-year term, $6.00/mo for a 1-year term and $8.00/mo for 3-month term.
ASPHostPortal Drupal 10.0.0 Hosting Speed and Uptime
ASPHostPortal reaches its 100% guarantee perfectly reaching its uptime guarantee. The success of ASPHostPortal results from its world-class data centers, the latest technologies, and many engineers' commitments.
ASPHostPortal has multiple data centers in (US (Washington & Seattle), Netherlands (Amsterdam), Singapore, Hong Kong, United Kingdom (London), Australia (Melbourne), France (Paris), Germany (Frankfurt), Italy (Milan), India (Chennai), Canada (Toronto), Brazil (Sao Paulo)). You can rest assured that your websites or dedicated servers are secured, managed and monitored in a state-of-the-art facility, and as a customer, you have access to their engineers and the most reliable support team.
Cheap and Reliable Drupal 10.0.0 Hosting Provider
UKWindowsHostASP.NET Using Premium Servers For Their Drupal 10.0.0 Hosting
UKWindowsHostASP.NET is using Premium servers from Dell; servers deliver an excellent balance of outstanding performance, availability and flexibility for your growing network infrastructure applications as well as web, messaging, database and file/print consolidation.
UKWindowsHostASP.NET Has WordClass Data Center
UKWindowsHostASP.NET provides global, on-demand data center and hosting services from facilities across the European Continent. They leverage best-in-class connectivity and technology to innovate industry leading, fully automated solutions that empower enterprises with complete access, control, security, and scalability. Their servers are located in the four prestigious cities in Europe, namely: London (UK), Amsterdam (Netherlands), Frankfurt (Germany) and Paris (France).
UKWindowsHostASP.NET Has Excellent Uptime Rate
Their key strength in delivering the service to you is to maintain their server uptime rate. They never ever happy to see your site goes down and they truly understand that it will hurt your onlines business.
UKWindowsHostASP.NET is Microsoft No #1 UK Hosting Partner
UKWindowsHostASP.NET is Microsoft No #1 Recommended Windows and ASP.NET Hosting in European Continent. Their service is ranked the highest top #1 spot in several European countries, such as: Germany, Italy, Netherlands, France, Belgium, United Kingdom, Sweden, Finland, Switzerland and many top European countries.
Cheap and Reliable Drupal 10.0.0 Hosting Provider
WindowsASPNETHosting.IN is The Best India Drupal 10.0.0 Hosting
WindowsASPNETHosting.IN, one of the best Drupal 10.0.0 hosting provider in India. WindowsASPNETHosting.IN is an innovative web hosting brand which is tapped by a group of experienced developers. It has been devoting itself to providing unbeatable Drupal 10.0.0 hosting solutions for more than 10,000 websites all over the world, and enjoys high reputation from webmasters ranging from freelancers and small businesses to corporations and enterprises.
WindowsASPNETHosting.in Offers Uptime Guarantee
As the most reliable web hosting company, WindowsASPNETHosting.in guarantees at least 99.9% uptime, meaning that customers' websites can be accessible at any time on the web. This is because the company uses 100% factory built and tested DELL servers, featuring SSD, RAID 5, 2x AMD Opteron 4226, and 32GB of RAM to maximize uptime to the largest extent.
Besides, WindowsASPNETHosting.in leverages the power of world-class data center to place these quality and robust web servers. The data center is rent from NWT – the largest IDC in India, featuring UPS for unceasing and stable power supply, advanced cooling system for climate control, DDoS response to avoid malicious attack, tier 3 telecom provider to shorten the network path, firewall to block unnecessary ports, and 24/7 monitoring to ensure all the facilities are working properly.
WindowsASPNETHosting.in Has Expert Customer Service
As customer service is the most essential part in web hosting, WindowsASPNETHosting.in spares no effort to satisfy every customer. This company owns a team of passionate and professional technical staffs, who are accessible twenty-four hours one day and seven days one week, even deep at night. In view of the support way, WindowsASPNETHosting.in makes customers well-prepared with email ticket. It contains quantities of hosting related articles in the knowledgebase, which is placed right under the support section.
WindowsASPNETHosting.in is Microsoft No #1 India Hosting Partner
WindowsASPNETHosting.in is India's #1 Windows hosting provider that offers the most reliable world-class Windows hosting solutions for their customers. WindowsASPNETHosting.in provides high-quality affordable India's Windows hosting services for personal and companies of all sizes. Host your website with an innovative, reliable, and a friendly India's Windows hosting company who cares about your business.