Best Recommended DotNetNuke 9.6 Hosting Provider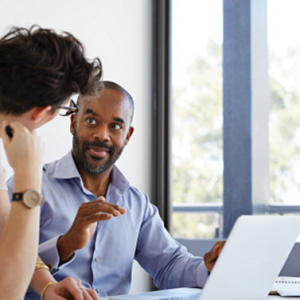 DNN Platform, formerly called DotNetNuke, is a free, open source website builder and content management system based on the .NET framework. DNN is designed for multi-tenancy and supports an unlimited number of websites, either as root websites or for portals in a parent-child configuration. The platform's skinning feature separates content from design-related files for easier customization. Skins make it simple to maintain a common look and structure across related sites without advanced programming knowledge. DNN's core functionality can be expanded with modules for common elements, such as those for e-commerce. The software enables parent-child website resource sharing and management using specially-formed symbolic links.
Another great, yet simple feature provided by DNN is that you are not constantly redirected to new pages as you modify your content. The content editor window pops up in front of the page you are editing. This allows managers/users to view the live content next to the window that they are making changes in.
What is New in DotNetNuke 9.6?
Release Notes
We'd like to first thank everyone from the community who has submitted pull requests or reported issues. A grand total of 49 pull requests by 19 contributors were processed for this release.
Noteworthy Changes in v9.6.0
Potential Breaking Changes
#3673 #3674 #3683 Adjusted Telerik Bindings, if you still have modules that rely on Telerik, please test them during this RC and we recommend to no longer use the platform bundled Telerik features since they are deprecated.
#3685 Updated version of included jQuery library to 3.5.0 (and jQuery Migrate to 3.2.0). See jQuery's Upgrade Guide if you find broken behavior.
Bug Fixes
#3515 Fixed an issue where site settings information would sometimes be wrong.
#3549 Fixed an issue where disabled pages would show in search results.
#3550 Fixed an issue where the display name was validated even without any means to enter it.
#3568 Fixed an issue where hierarchical terms would not import properly.
#3585 Fixed an issue where HTML was double decoded in custom portal templates.
#3588 Fixed an issue where the client ip would be wrong under load balanced environments.
#3606 #3648 Fixed an issue where databaseOwner and objectQualifier were missing in the database scripts.
#3610 Fixed an issue where data consent was not working when wrapped in an UpdatePanel.
#3631 #3632 Fixed an issue where jquery.fileupload was not working (regression).
#3635 Fixed an issue where MVC modules would fail when present multiple times on the same page.
#3640 Fixed an issue where loading the persona bar was not thread safe.
#3651 Fixed an issue where the page picker dropdown within Personabar could display misaligned.
#3656 Fixed an issue where some modules would have inconsistent AllowIndexing settings.
#3659 Fixed an issue where super-users could not login to portals that required email as username.
#3663 Fixed an issue where terms consent would not use the parent portal information.
#3665 Fixed an issue where users with "onfocus" in their email would not be able to register.
#3668 Fixed an issue where the portal aliases would not refresh when switching sites.
New features
#3616 Added a simple web farm caching provider for cloud support.
#3633 Revamped the file extension whitelist with support for administrators and end users list.
#3561 Added AllowUserUICulcture and EnableBrowserLanguage to portal templates.
#3665 Added UI to manage site groups.
#3675 Brought back Export Portal Template feature.
Enhancements
#3474 Improved performance of core messaging.
#3555 Increased the page size for site management.
#3569 Enhanced the display of page list for long page titles.
#3582 Updated the css of .dnnActions to be the same no matter where it is used.
#3594 Changed default email address domain from change.me to changeme.invalid.
#3669 Improved logging for portal groups related events.
#3698 Provide better error messages if a module export fails.
#3700 Changed default file name extension to .export for module exports.
#3544 Registers MVC/WebApi Controllers using TryAddScoped.
Developer Experience / Documentation
#3548, #3601 Addes a PR github action to minimize images on build.
#3596 Added debug build to lerna.
#3615 Fixed an issue where the backup and restore build step would leave developers on commit behind under some situations.
#3572 Updated .gitignore to include the files in the src folders.
#3642 Fixed an issue where the ResetDevSite Cake task would fail.
However, who offer the best DotNetNuke 9.6 hosting which could avoid all the possible compatible issues? After reviewing over 30 top DotNetNuke 9.6 host, we would like to recommend following three hosting providers as your best choice for their rich features, prompted customer support, high reliability and affordable price.
Best Recommended DotNetNuke 9.6 Hosting Provider
ASPHostPortal Windows Hosting is 100% Compatible with DotNetNuke 9.6
As a technology focused web host, ASPHostPortal's web hosting packages are designed to support popular web development technologies. Windows and DotNetNuke 9.6 hosting are at the core of their business practice. ASPHostPortal has over 10 years combined experience in .NET, PHP, Network Administration, System Integration and related technologies to support mission critical hosting for applications built on these platforms.
ASPHostPortal is Microsoft No #1 Hosting Partner
ASPHostPortal.com is Microsoft No #1 Recommended Windows and ASP.NET Spotlight Hosting Partner in United States. Microsoft presents this award to ASPHostPortal.com for ability to support the latest Microsoft and ASP.NET technology, such as: WebMatrix, WebDeploy, Visual Studio 2015, ASP.NET 5, ASP.NET MVC 6, Silverlight 6 and Visual Studio Lightswitch.
ASPHostPortal DotNetNuke 9.6 Hosting is Affordable
With regard to the Windows hosting packages, ASPHostPortal.com releases eight plans called Host Intro, Host One until Host Seven at the prices of $1.00/mo, $5.00/mo until $70.00/mo. Three billing cycles with different prices are available. For instance, the prices of the primary plan are rated at $5.00/mo for 3-year term, $6.00/mo for 1-year term and $8.00/mo for 3-month term.
ASPHostPortal DotNetNuke 9.6 Hosting Speed and Uptime
ASPHostPortal reaches its 100% guarantee perfectly reaching its uptime guarantee. The success of ASPHostPortal results from its world-class data centers, latest technologies and many engineers' commitments.
ASPHostPortal has multiple data centers in (US (Washington & Seattle), Netherlands (Amsterdam), Singapore, Hong Kong, United Kingdom (London), Australia (Melbourne), France (Paris), Germany (Frankfurt), Italy (Milan), India (Chennai), Canada (Toronto), Brazil (Sao Paulo)).You can be rest assured that your websites or dedicated servers are secured, managed and monitored in a state-of-the-art facility, and as a customer you have access to their engineers and the most reliable support team.
Best Recommended UK DotNetNuke 9.6 Hosting Recommendation
UKWindowsHostASP.NET Using Premium Servers For Their DotNetNuke 9.6 Hosting
UKWindowsHostASP.NET is using Premium servers from Dell; servers deliver excellent balance of outstanding performance, availability and flexibility for your growing network infrastructure applications as well as web, messaging, database and file/print consolidation.
UKWindowsHostASP.NET Has WordClass Data Center
UKWindowsHostASP.NET provides global, on-demand data center and hosting services from facilities across the European Continent. They leverage best-in-class connectivity and technology to innovate industry leading, fully automated solutions that empower enterprises with complete access, control, security, and scalability. Their servers are located in the four prestiguous cities in Europe, namely: London (UK), Amsterdam (Netherlands), Frankfurt (Germany) and Paris (France).
UKWindowsHostASP.NET Has Excellent Uptime Rate
Their key strength in delivering the service to you is to maintain their server uptime rate. They never ever happy to see your site goes down and they truly understand that it will hurt your onlines business.
UKWindowsHostASP.NET is Microsoft No #1 UK Hosting Partner
UKWindowsHostASP.NET is Microsoft No #1 Recommended Windows and ASP.NET Hosting in European Continent. Their service is ranked the highest top #1 spot in several European countries, such as: Germany, Italy, Netherlands, France, Belgium, United Kingdom, Sweden, Finland, Switzerland and many top European countries.
Best Recommended India DotNetNuke 9.6 Hosting Recommendation
WindowsASPNETHosting.IN is The Best India DotNetNuke 9.6 Hosting
WindowsASPNETHosting.IN, one of the best DotNetNuke 9.6 hosting provider in India. WindowsASPNETHosting.IN is an innovative web hosting brand which is tapped by a group of experienced developers. It has been devoting itself to providing unbeatable DotNetNuke 9.6 hosting solutions for more than 10,000 websites all over the world, and enjoys high reputation from webmasters ranging from freelancers and small businesses to corporations and enterprises.
WindowsASPNETHosting.in Offers Uptime Guarantee
As the most reliable web hosting company, WindowsASPNETHosting.in guarantees at least 99.9% uptime, meaning that customers' websites can be accessible at any time on the web. This is because the company uses 100% factory built and tested DELL servers, featuring SSD, RAID 5, 2x AMD Opteron 4226, and 32GB of RAM to maximize uptime to the largest extent.
Besides, WindowsASPNETHosting.in leverages the power of world-class data center to place these quality and robust web servers. The data center is rent from NWT – the largest IDC in India, featuring UPS for unceasing and stable power supply, advanced cooling system for climate control, DDoS response to avoid malicious attack, tier 3 telecom provider to shorten the network path, firewall to block unnecessary ports, and 24/7 monitoring to ensure all the facilities are working properly.
WindowsASPNETHosting.in Has Expert Customer Service
As customer service is the most essential part in web hosting, WindowsASPNETHosting.in spares no effort to satisfy every customer. This company owns a team of passionate and professional technical staffs, who are accessible twenty-four hours one day and seven days one week, even deep at night. In view of the support way, WindowsASPNETHosting.in makes customers well-prepared with email ticket. It contains quantities of hosting related articles in the knowledgebase, which is placed right under the support section.
WindowsASPNETHosting.in is Microsoft No #1 India Hosting Partner
WindowsASPNETHosting.in is the India's #1 Windows hosting provider that offers the most reliable world class Windows hosting solutions for their customers. WindowsASPNETHosting.in provides high quality affordable India's Windows hosting services for personal and companies of all sizes. Host your website with an innovative, reliable, and a friendly India's Windows hosting company who cares about your business.